Come Visit Our Newest Facility
Our newest location is now open at the Cascades of Brimfield, right off of Tallmadge Road in front of Walmart Supercenter.  We have updated this two tunnel location with our newest state-of-the-art wash equipment.  Our beautifully landscaped grounds accommodate 2 large 70 foot automated wash tunnels as well as two self-service wash bays.  Our self-service vacuums are powerful and each bay is equipped with hand held dryers, especially useful for motorcycles!
No cash?  No problem!  All of our stations on site accept credit cards at no additional charge, and we have a handy vending area for dispensing/recharging our convenient gift cards as well as interior cleaning and fragrance accessories.  Whatever your car cleaning needs may be we have you covered.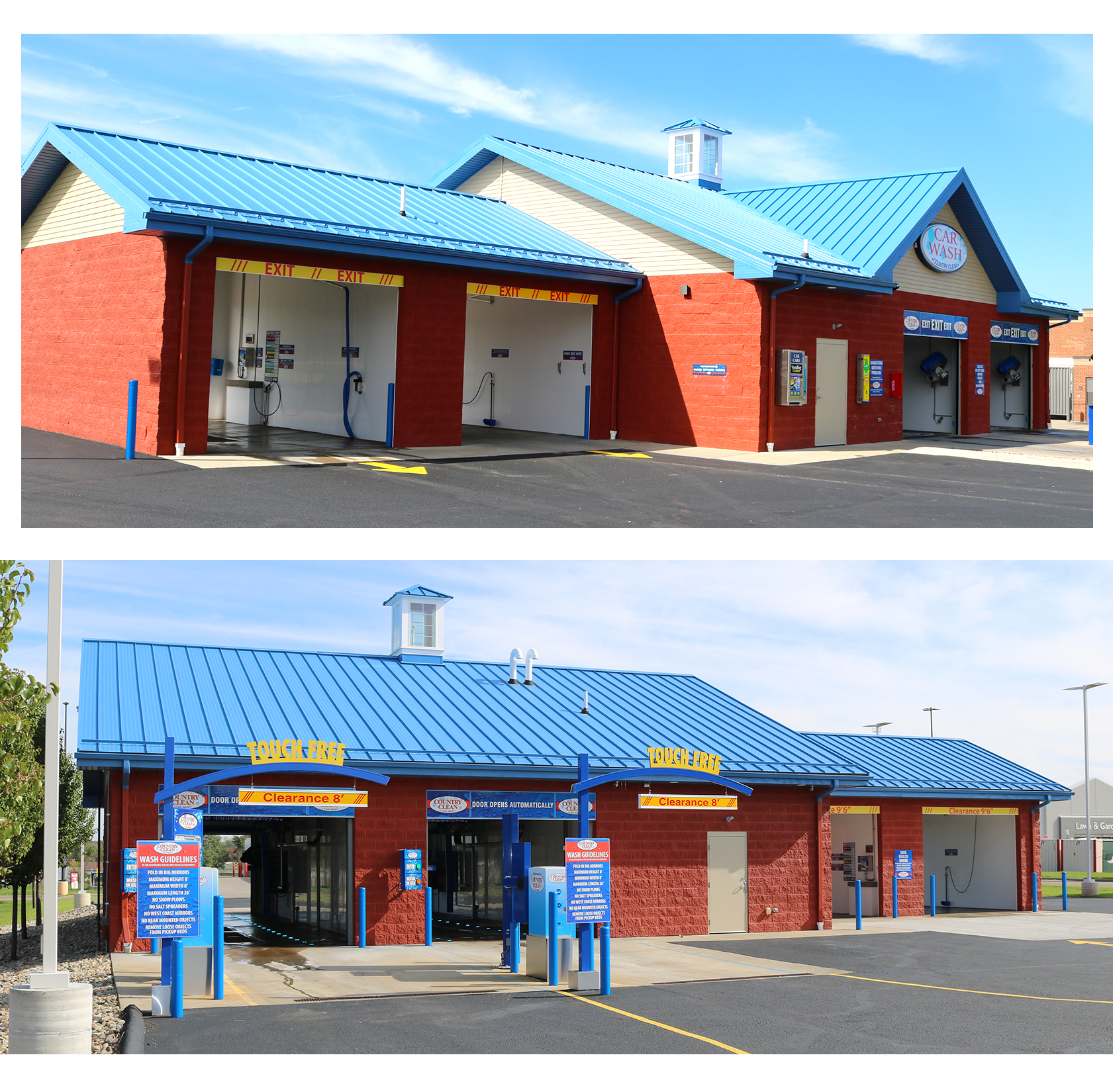 Brimfield Self Serve
4030 Cascades Blvd.
Kent, OH 44240
330.903.0662
2 Touchless Self-Service Automatic Washes
2 Self-Service Wash Bays ($3 per 5 minutes)
Vacuum Stations
Carpet Shampoo Machine
Gift Cards & Wash Packs Available
Cash and Credit Accepted At Every Station
Open 24/7
Brimfield Touchless Automatic Wash Menu
Our fully automated tunnels can get your car clean in minutes.  Our no-touch process protects your vehicle from unwanted damage to your paint and glass, leaving your car clean and smooth.  Purchase any wash in quantity with our "Savings Bundle" right at our kiosk and save big while guaranteeing your vehicle stays clean!